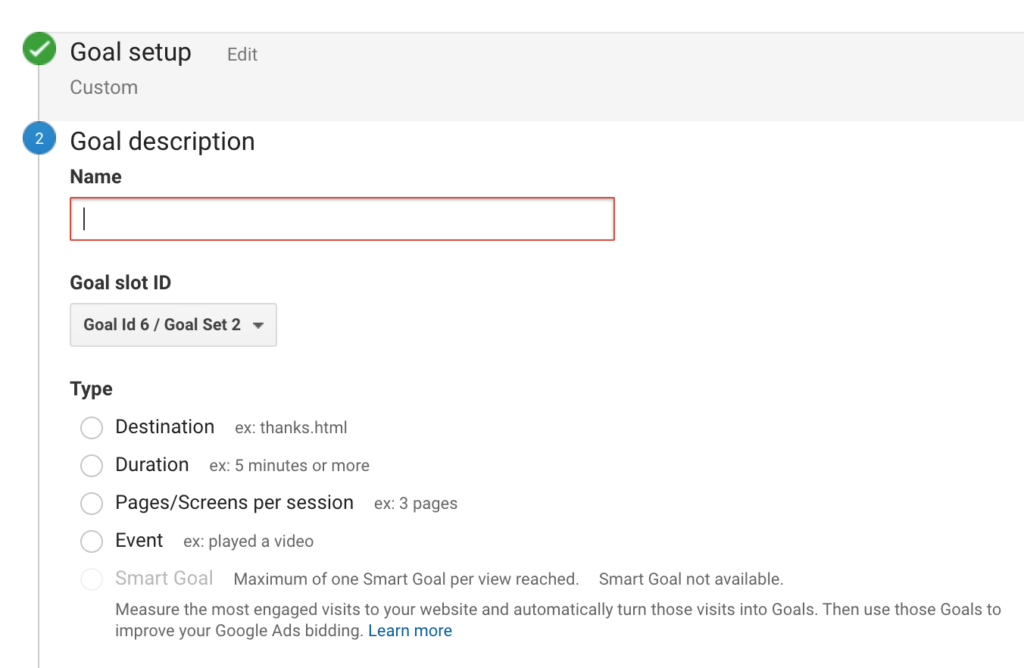 Most interactions that are tracked on your site can be broken down into one of these 4 goal types:
Destination Goals – allows you to track when visitors reach a particular page or set of pages on your website. For example, when visitors reach "thank you," "order completed," or "add to cart" pages.
Setup level: easy
Duration Goals – typically used to track heavily engaged users who spend above average time lots browsing/researching on your site. For example, you can set a goal to track how many users spend 5 minutes on your site (when the average user might be 2 minutes).
Setup level: easy
Page/Visit Goals – instead of tracking how much time visitors spend on your website, this goal tracks the number of pages each visitor looks at before they leave your site. This is great for measuring engagement, as the more pages a user is hitting, the more likely they are interested in your products.
Setup level: easy
Event Goals – allow you to track when visitors perform an action on your site such as watching a video or live chat session, downloading a file or completing a form (when designation URL doesn't work).
Events are found in the Behavior Report under "Events". You'll need to setup the actual event in GA first which requires additional event specific GA code after the action is completed. Then once the event is created you can make that event a goal. More on that here.
Setup level: advanced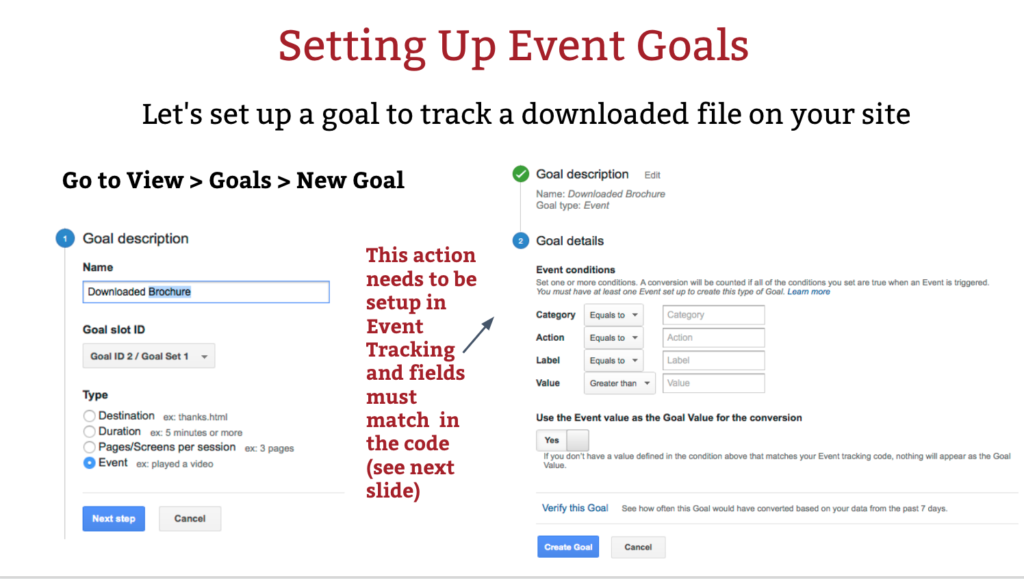 Goals (once setup in Google Analytics) will automatically appear in the conversion column and you can choose in the dropdown "all goals" or the specific goal you want details for. Note: You are currently only allowed to setup 20 different goals per view which should be enough for even the most savvy e-commerce store. 
The above goals are best for tracking non-monetary goals on your site (micro conversions). For e-commerce business, Google Analytics also offers the ability to measure revenue from all your transactions. To enable this functionality, it requires you to add e-commerce tracking code to your website and enable it in your Google Analytics e-commerce Settings.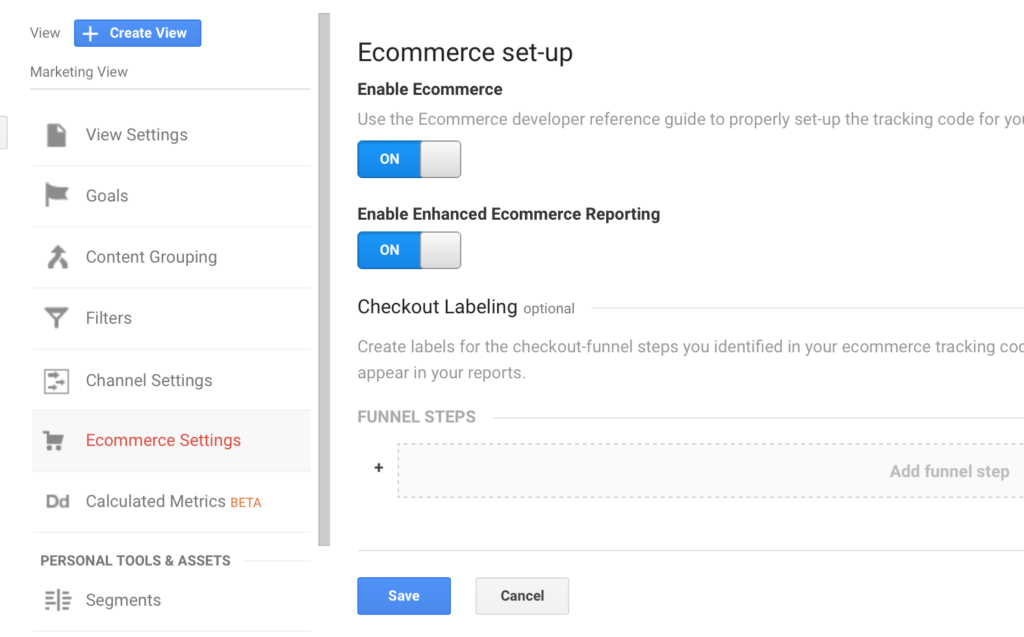 Once this is done, e-commerce conversions, conversion rates and revenue will automatically appear in the conversion section on key reports.